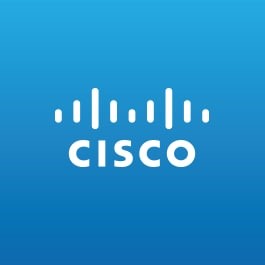 Easily connect standard, mission-critical, and real-time applications anywhere you need them
Cisco Ultra-Reliable Wireless Backhaul (formerly Fluidmesh) is a new generation of wireless technology that lets you achieve fiber like performance for mission-critical applications. Like 5G URLLC, it features ultra-low latency to enable the most demanding real-time applications. Like fiber, it offers ultra-reliable broadband connectivity. It's easy to deploy, maintain, and operate, making it the ideal choice for IT and OT backhaul.
With Cisco Ultra-Reliable Wireless Backhaul, you can get reliable, fiber like wireless anywhere, simplify deployment and operation, and keep control of your network. The technology uses an integrated web tool to deploy and is as easy to install as WiFi. You can manage from anywhere with its simple interface. Control costs, service levels, and results with your own private network and see all your network's KPIs on a dashboard.
For more details about Cisco Ultra-Reliable Wireless Backhaul, including solutions briefs and equipment models, click here.
If you would like to learn more about how it might be included as part of your life safety and security plan, contact your Absco Solutions account executive or our sales support team at salessupport@abscosolutions.com.