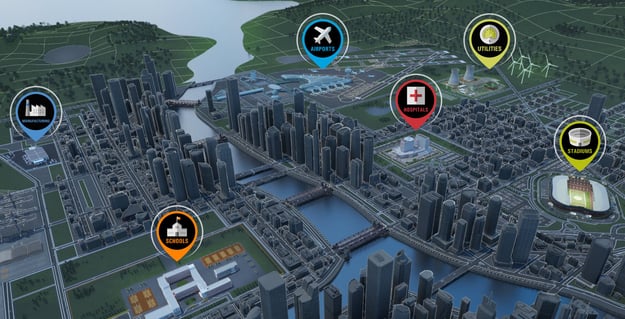 Absco Solutions is proud to announce our partnership with Motorola Solutions Safety Reimagined, the first ecosystem to unify the technologies that keep us safe on one single platform—voice, video, data, and analytics.
Businesses depend on an increasingly diverse set of tools and technology to help stay safe and get the job done- effectively detecting and analyzing events, communicating, responding to and reporting any security or operational threats. However outdated or siloed systems and processes in place can negatively impact efficiency and productivity and most importantly risk the safety and security of people and property. An integrated technology ecosystem reduces inefficiencies, streamlines operations, and delivers improved security for your organization.
Motorola Solutions has reimagined how safety is delivered by developing the first and only solution that unifies voice, video, data and analytics in a single platform. With one integrated technology ecosystem supported by a single trusted solution provider, your organization can achieve a foundation of safety that everything is built on while reducing costs, stress and risk. Safety Reimagined is a unified solution that enables individuals, businesses and communities to work together in more powerful ways. Safety Reimagined integrates the fundamental technologies to keep your facility connected and operations efficient so you can deliver on your missions and objectives.
The Motorola Solutions Safety Reimagined ecosystem integrates video, access control, radio, and software to provide a seamless workflow for you to help solve a wide variety of challenges that organizations often face.
Experience Motorola's Safety Reimagined solutions across the education, healthcare, hospitality, manufacturing, utilities and transportation markets through their virtual experience. See product demos, chat with experts, download resources and more here.
For more information on Motorola Solutions' integrated technology ecosystem, Safety Reimagined, please reach out to your Absco Solutions account executive, or contact salessupport@abscosolutions.com.