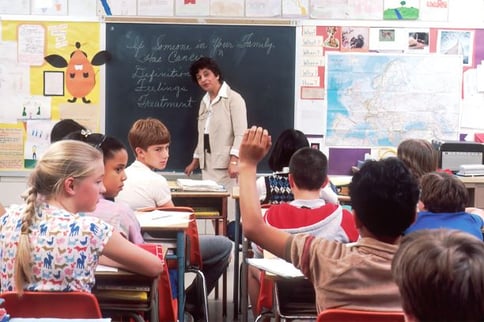 Avigilon, a Motorola Solutions company, Assists Schools in Applying for Grants
Coronavirus Response & Relief Act: Education Stabilization Fund
New grant funding is now available through the Coronavirus Response & Relief Act under the Education Stabilization Fund. These grant programs administered through the U.S. Department of Education are intended to support efforts by states, schools and institutions of higher learning to prevent, prepare for, and respond to the coronavirus.
This new grant funding has been refreshed to include:
Elementary and Secondary School Emergency Relief (ESSER II) Fund: $54.3 billion
Higher Education Emergency Relief (HEER II) Fund: $22.7 billion
Governor's Emergency Education Relief (GEER II) Fund: $4.1 billion
The solutions eligible for this funding range from technology that can help staff and students safely return to the classroom to distance learning network solutions for remote learning for off campus students who do not have access to an internet connection. To learn more about what solutions are eligible for this funding, download the Grant Summary.
Through Avigilon's partnership with EducationGrantsHelp, educators can get free customized grants assistance to help fund their next project.
Click EducationGrantsHelp to sign up.
Take advantage of the Motorola Solutions Grant Assistance Program and apply for this funding today.
If you have further questions, please reach out to your Absco Solutions account executive or our sales support team at salessupport@abscosolutions.com.