Honeywell Fire Announces New BDA & Fiber DAS Partnership
Honeywell is excited to announce our new strategic partnership with Fiplex, a global leader in RF and Public Safety solutions, to bring the most comprehensive, most advanced, and most competitive Honeywell BDA and FIBER DAS portfolio to the market.
This new portfolio offers:
o UL2524 2nd edition listing with SGS, the only Nationally Recognized Testing Laboratory
(NRTL) approved by OSHA for UL2524; Country of Origin: USA
o Unique and specifiable software enabled features:
▪ Powerful built-in Spectrum Analyzer on all active platform components
▪ Oscillation monitoring with programable performance mitigation actions
▪ Platform wide Downlink Automatic Gain Control (AGC) per channel & time slot
o BDA and FIBER DAS solutions with common hardware configurations
o Analog Class B or Digital Class A/B
o VHF, UHF, 700, 800 & FirstNet Band 14 support with Single/Dual Band
o Low or High Power (0.5W to 5W)
o Field Upgradeable 700/800MHz: Class B to Class A, Single to Dual Band, 0.5W to 2W
o Innovative Antenna Disconnect & Malfunction Alarms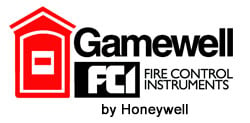 GWFCI Announces Two New Sensors for the E3 Series & S3 Series
Gamewell-FCI is pleased to announce the availability of two new sensors for the E3 Series and S3 Series lines that will address your customer needs for a standalone carbon monoxide detection and value-saving photoelectric/CO detection.

Velociti Series 3 photo/CO detector (MCS-COP3) is an intelligent, multi-criteria detector incorporating photoelectric and carbon monoxide (CO) detection principles. It offers a cost-effective solution that meets both the UL 268 7th edition standard for smoke detection and UL 2075 standard for system-connected life safety carbon monoxide detection. The dual function of this single device makes it ideal for installations such as hotels, schools and high-rise residential applications that require both smoke and CO detection without needed high sensitivity nuisance rejection.
Velociti Series 3 CO-only detector (MCS-CO3) is an intelligent, addressable detector incorporating carbon monoxide detection principles that meet the UL 2075 standard for system-connected life safety carbon monoxide detection. As an addressable carbon monoxide detector, it functions like any intelligent addressable detector, eliminating the use of additional modules required for conventional CO units. With a 10-year CO life, this device allows you to add an addressable SLC sensor to meet CO code requirements in applications with fuel-burning equipment such as furnace areas and laundry rooms.

Contact the Absco Solutions sales team to learn more at salessupport@abscosolutions.com.