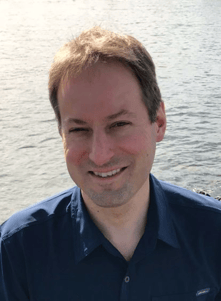 Dan Norton, our CTO and Director of Design recently had an opportunity to spend quality personal time reflecting on his 30+ years with Absco Solutions. While he loves Absco Solutions, our customers, our team, and the services we provide – he has decided to search for a new passion.
Dan will be leaving his day-to-day job at Absco Solutions on December 31st, 2020 in pursuit of new objectives. Dan will remain a shareholder and board member of the company and be available to share wisdom and insights and occasionally nostalgia of days gone by.
We want to extend the most sincere and gracious thank you to Dan for his many years of service to the organization, to our customers, and to our team. Without him Absco simply would not exist. We wish Dan all the success in the world in finding his next passion.