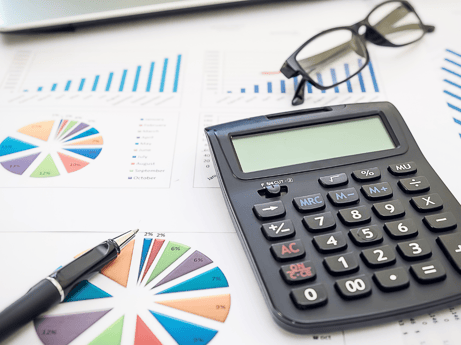 While safety and security systems reduce the risks of catastrophic events from occurring, preventive maintenance is critical in making sure these systems function as they should. A service agreement with a reputable service provider ensures that your systems function at their optimum performance level, especially in the event of an actual emergency.

What is a service agreement?
A service agreement is an important aspect of your safety and security plan. It is a contract that sets out how and when you receive support from a service provider, including the scope of work to be performed to maintain your systems at a contracted rate for a specific length of time. It outlines the support that will be provided, service costs, and your provider's responsibilities.

If you have a service contract with a reliable provider, they will make sure that your systems are kept up to date and maintained for top performance, reducing the likelihood of catastrophic events.

Here are other benefits you can expect from having a service agreement in place.

1. You are guaranteed service in case of catastrophic events.
With a service agreement, you get the help you need when you need it. Some service agreements stipulate a response time required from the service provider, guaranteeing immediate support in case of emergencies.

A service vendor that isn't under contract with you may not have time to address system issues that come up in a timely manner, catastrophic or not, because their contracted customers take precedence.

2. You lock in your service rates for a period of time.
Service providers often offer discounted rates to clients who sign an agreement. With this, you lock in a service rate for the duration of the contract, protecting you from rising service costs due to inflation and other situations that may affect the price of service. Knowing how much you will pay for service upfront also helps you budget and plan for your maintenance costs ahead of time.

Without a service agreement, there is a risk of running higher service costs. Service work that is not under contract often comes with premiums to be paid, especially for emergency service.

3. Your systems will be maintained by certified technicians.
While your in-house team might have the knowledge and time necessary to perform the required maintenance for your systems, they may not have the certifications needed to do the job. Additionally, compliance testing like fire and sprinkler testing often requires a certified third party to perform the testing.

A service provider will deploy certified technicians to maintain your systems to the level necessary to ensure compliance. These technicians are trained on your specific systems and equipment – they know your systems inside and out and become familiar with your business processes over time.


If you want to maximize your systems' lifecycle and increase the ROI on your security investments, you should consider signing on for a service agreement.
Here at Absco Solutions, our work doesn't stop at designing and installing security systems. We offer service agreements to help keep our clients' systems working in tiptop condition. As part of the overarching approach to stability and reliability, Absco Solutions has established a preventive maintenance program for our clients, which includes the following:
on-site visits for manual inspection, software and firmware updates, and other routine maintenance tasks like physically cleaning the equipment

training courses for end-users on how to operate the systems

guaranteed service in case of critical events

discounted labor rates
Reach out to your account executive for more information. You can also contact us at servicesales@abscosolutions.com or give us a call at 1-800-705-1857.